My dreams....a collection of visual wishes
Works at at my desk
Studies at heard about that
Lives in my desk at home
getting a better person
Speaks 6 different languages and some dialect
Born on same day every year sofar
From Myhometown
About
All images posted on this blog have been found and collected from the internet and are presented as visual inspiration for those viewing. These images are not presented as my own work, unless I note it under the specific post. Copyrights still belong to the owner/creator of each work. I don't derive any financial benefit from posting them. .... If any pictures were not meant for public viewing,let me know and I will remove them.
http://tumb.la/raf-dreams
SUBMIT your exciting pictures and comments, or ask me anything.
Scroll all the way down to get to the "Next" button and continue..........there are 250+ pages of nice smut here...(as of Oct.11 ,2012).
Use the button to get a quick overview on all the pictures on this tumblrblog. Another great viewer:
http://tmv.proto.jp/#!/raf-dreams
or
http://stone.dialog.jp/tumblr/gallery.html?user=raf-dreams&small=250&large=250&start=0#
or http://toys.tumblrist.com/imageview/raf-dreams
or http://tumb.la/raf-dreams
REBLOG as much as you want.
Have fun!
Blog open: March 10,2011
Flagcounter open: April 11, 2011 3000+ visitors and 80+ followers in 1 month ! 45.000+/+700 in a year! 30 July 2012: passed the 1000 followers mark!!! Great, thank you all !! Send in those special pics please, and REBLOG pictures, not just "like" them...!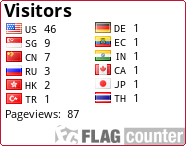 20.5.2011 16.50h cet
Likes
View more likes